Internship - decision - go!
You don't know which job is right for you? No problem! At F.EE, you have the opportunity to "get a taste" of many different types of training by doing a practical internship. It's worth it, because student internships give you a first realistic impression of the tasks you will later have in your job. In addition, you gain a variety of experiences and practical insights into the everyday tasks that await you in your dream job. This way, you can put your preferred field of work through its paces in advance.
Technical product designer – machine and plant design (m/f/d)
Precision mechanic – mechanical engineering (m/f/d)
Precision mechanic – specialising in machining technology (m/f/d)
Industrial mechanic (m/f/d)
Electronics technician – automation technology (m/f/d)
Industrial electrician – specialising in operating technology (m/f/d)
IT Specialist – Application Development (m/f/d)
IT Specialist – System Integration (m/f/d)
Business people for digitalisation management (m/f/d)
Specialist in storage logistics (m/f/d)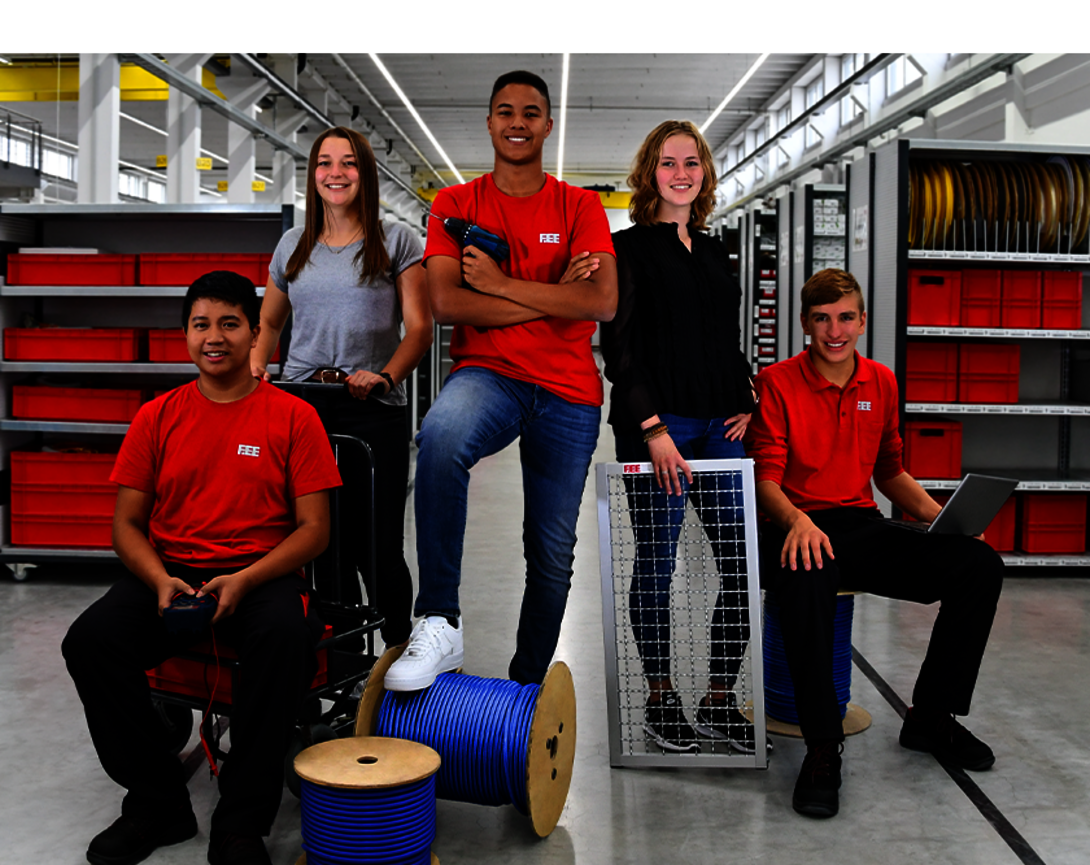 We require these documents:
Brief motivational letter detailing your desired vocational field for the internship, as well as the possible internship time frame.
CV with applicant photo and details of your date of birth, telephone number and e-mail address.
The last two school reports and if applicable internship references, etc.