MES solution from the automation pro
Ready for digitization? fe.screen-mes supports you! The MES-software (Manufacturing Execution System) made by F.EE is a process-oriented operating production management system that facilitates the planning, control and monitoring of production in real time. The MES is connected directly to the machine level, processes planning data from the ERP system and delivers production-relevant data and key figures. As such, it functions as a link between the shop floor and management levels.

The tool for your processes
The go-ahead for fe.screen-mes was already given in 2004 as part of an F.EE project for a leading manufacturer in the automotive sector. Since then, fe.screen-mes has been continuously updated to meet the latest requirements and has proven itself as a modular, powerful MES solution in many industries, such as the supplying industry, machine and plant construction, the plastics and food sectors, in the printing industry and in contract production. Our many years of experience in automation technology help us to identify your needs, develop optimal solutions tailored to the respective sector and efficiently network the machines and systems involved.
The advantages at a glance
Holistic value added chain within the company and transparent production processes.
Enhanced planning reliability and the associated compliance with delivery schedules.
Reduction in production losses and throughput times and increased productivity.
Avoiding defects in the production process and improvement in product quality.
Solution individually tailored to customer needs – also in terms of IT systems, clouds, IoT.
THE MAIN MODULES IN DETAIL
THE MAIN MODULES IN DETAIL
Fine planning and production control centre
Direct import of planning scenarios and unplanned orders from the ERP system.
Rapid calculation of optimum production plans.
Definition and weighting of different optimisation targets (deadlines, costs, etc.).
Multi-resource and material requirement planning.
Visualisation of the planning results in the control centre.
Drag-and-drop scheduling of the orders.
Monitoring
Rapid overview of the complete status of your production and all orders to be processed on a machine at any arbitrary time point.
Visualisation of errors, maintenance and production times with a monitor timeline.
Optical marking of downtimes for rapid identification.
Possibility of connection to the "F.EE Infoboard" and use with mobile end devices.
Operating data acquisition
Provision of real time information on the order progress, duration, quantities, as well as acquisition and categorisation of production losses.
Automatic remote indication and feedback of the data to the ERP system.
On request, realisation of an interface with your CAQ system.
Additional functions

Individual programming – Roughly 50 F.EE software developers will give their all for your tailored MES solution
You have special requirements that the previously listed modules of fe.screen-mes would not be able to fulfil? No problem! For our experienced software developers, programming tailored modules and features precisely in accordance with customer requirements is the order of the day. Input screens can naturally also be aligned with your individual requirements. We shall also be happy to realise the right solution for you – no task is too complex for us. Challenge us!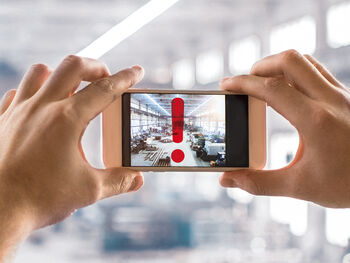 If desired, the "Alarm & Reporting" module reliably informs you of any machine faults and downtimes, as well as the reasons for these – and all this conveniently by email, SMS, voice mail or messaging service.
Automatic notification by voice mail, email, SMS, messaging service.
Reliable information – promptly – about downtimes and faults including reasons.
Monitoring the latest production and machine statuses irrespective of time and place.
Automatic preparation of the logged data, as well as transmission in compressed form.
Unmanned production possible.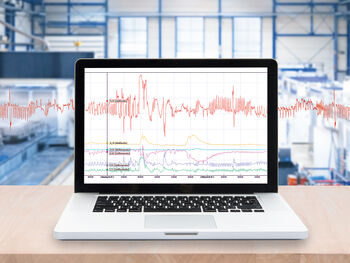 This module constantly records analogue measured valves – e. g. temperatures, pressures, currents – during production. With this, it is possible to detect gradual changes promptly and implement counteraction measures in advance.
Seamless acquisition of process parameters including recording trends.
Direct display of minimum, maximum and average values.
Simple data export for subsequent processing.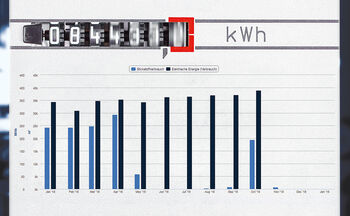 Reducing energy costs is becoming increasingly important for companies. Decisive here is not only the overall consumption, but also product and order-related energy costs. fe.screen-mes establishes the necessary transparency here.
Read out energy data directly from meters or via a software interface.
Order and product-related assignment.
Clear presentation and diverse evaluations possible.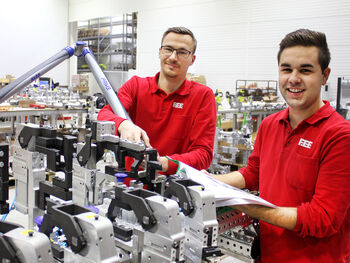 With the CAQ module you capture quality and measured data directly at the work place in the familiar BDE acquisition screen of fe.screen-mes, and you produce reports, control charts and statistics without extensive effort and time expenses.
Acquisition, checking, documentation and archiving of all quality-relevant data.
Quick and easy production of quality reports, control charts, statistics, etc.
Connection to existing CAQ system.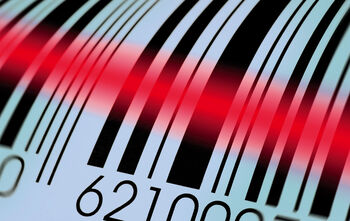 You wish to guarantee the seamless traceability of your products, assemblies or batches in real time? The "track & tracing" module delivers transparency from material supply through to product delivery.
Seamless traceability of products, assemblies and batches.
Acceptance of serial and batch numbers with scanners and machine controls.
Individual search and evaluation functions.
INTERFACES
At F.EE, our own experience has shown us that the efficient implementation of a software solution is only possible if this can be integrated in existing IT structures quickly and without complication. This fact has naturally also been taken into consideration in the development of fe.screen-mes. In order to achieve consistent and transparent software communication within the production sequences and processes, interfaces with a wide range of software solutions are available as standard – e. g. with existing ERP, CAQ, merchandise management, visualisation or energy management systems. The import and export of all conventional file formats is naturally also possible and straightforward.