COMPONENT DRAWERS - SAFE ONLOADING AND OFFLOADING OF COMPONENTS
The component drawers from F.EE enable a safe and positionally accurate manual onloading and offloading of components into a plant in every respect.
In addition, F.EE component drawers can be used as component feeders, test stations, for manual intermediate processing, and as buffer and reject trays.
The F.EE component drawers consist of a modular system, which is characterized by a simple structure as well as an easy adjustment. In addition to the proven F.EE quality, the component drawers also convince with an excellent price/performance ratio. Additional options – such as the swivel field and the support roller – increase flexibility with regard to system integration and can be retrofitted if required. A media supply to the pick-up tool is also possible at any time.
The F.EE component drawers also score in terms of ergonomics – including a smooth-running pull-out and adjustable handle height.
Dimension | Parameters
h: 300 bis 1,700 mm
H: 500 bis 1.800 mm
W: 500 bis 1,400 mm
D: 1,500 / 1,750 / 2,000 mm
Special solutions/dimensions possible.
Advantages of the F.EE component drawers
Easy transport of the entire structure including fixture.
Self-supporting profile, which ensures better accessibility from the outside.
Robust construction to ensure the protective function.
High wear resistance as well as easy maintenance due to low density parts.
Ergonomic due to smooth-running pull-out, adjustable handle and end position damping on both sides.
Options of the F.EE component drawers
Support roller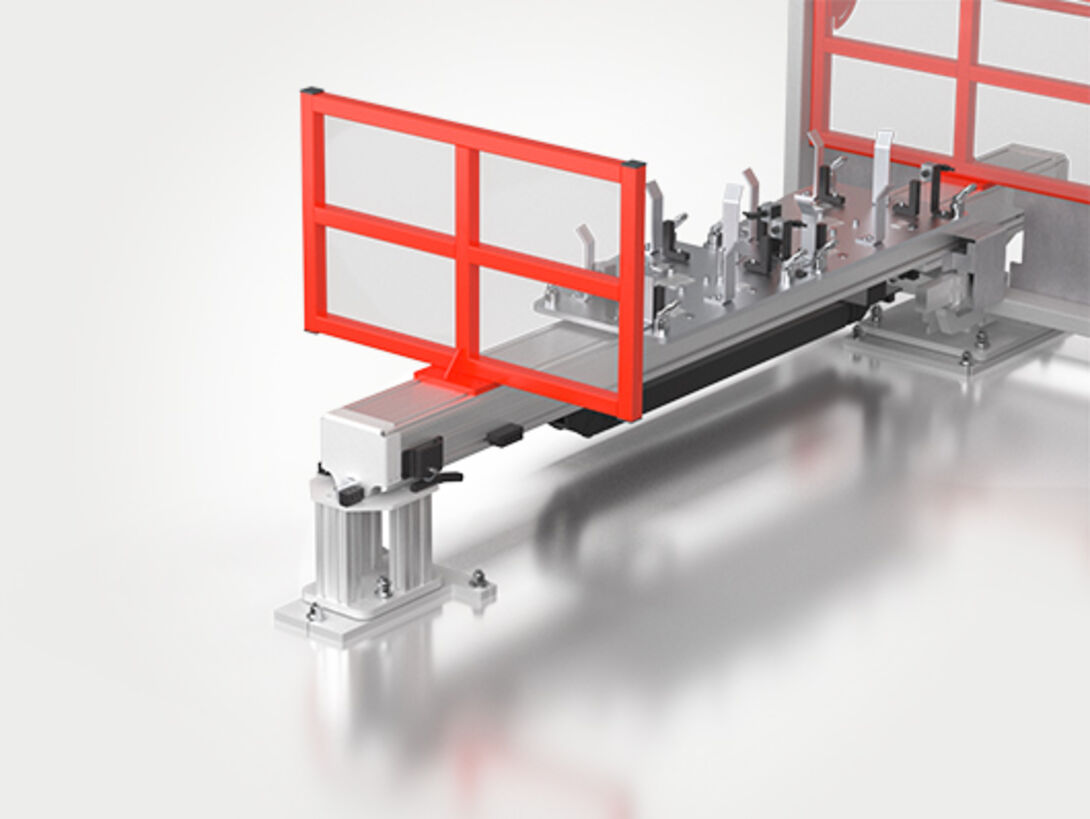 To increase the load capacity while maintaining accuracy.
Swivel field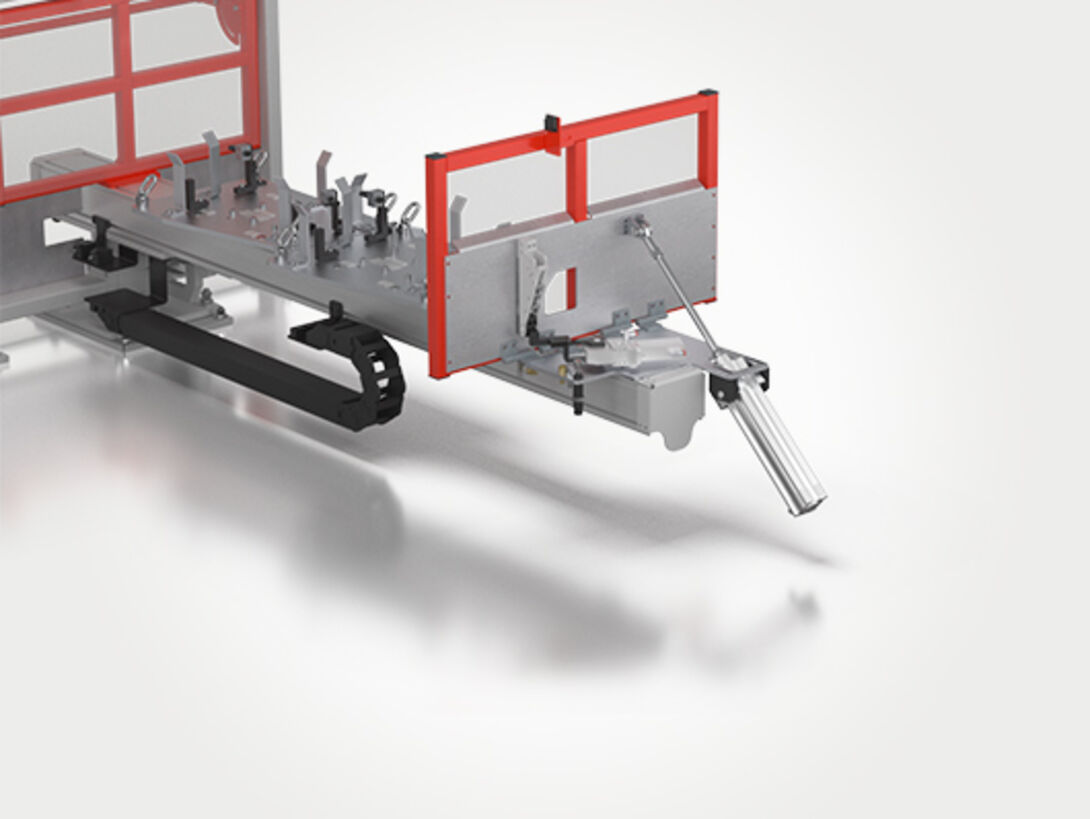 Fold-down inner protective field to optimize robot accessibility. On site adjustable to 30, 50 and 70 degrees.