An overview of our system house services and products
You'll be impressed with our services and the competence of our specialists! You will find all subjects across the sphere of EDP solutions and IT service for companies, including server technology, Business WLAN, document management and many further products and services.
Further subjects and products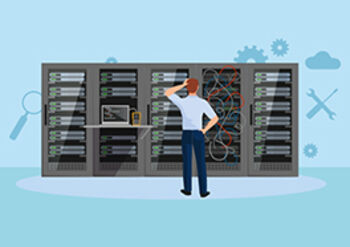 Installation, maintenance and much more
We offer a full range of future-oriented, cost efficient and expandable EDP services without major administrative effort.
Installations, remote maintenance, hardware repair, instruction and telephone support
Service and maintenance contracts, finance
Manufacturer's guarantee service
We advise you! Contact us on telephone no. +49 (0) 9672 506-0.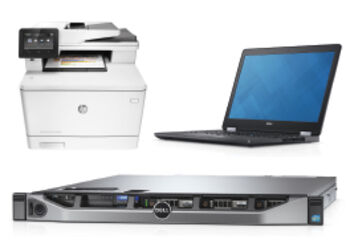 Equipment for companies
Hardware is the basis for every functioning EDP system. We therefore place particular value on quality at a fair price.
Our hardware range encompasses:
Server and storage systems, network technology
PC, notebooks, tablets, monitors, TV displays, printers and multifunctional devices
Safety engineering
Storage media
We advise you! Contact us on telephone no. +49 (0) 9672 506-0.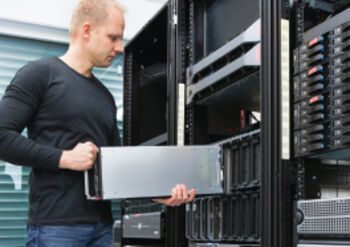 Equipment for your server room
Limitless communication with manageable administrative effort is the motto. We supply you with complete equipment for your server room - from the wiring and switches to the uninterruptible power supply. High-end server solutions on the basis of Intel server platforms, HP Proliant or Dell PowerEdge server. Be it a work group server for small companies or working groups, an application server for server-based computing, messaging, or a high-end database server for small and medium-sized customers or large organisations – we will provide you with detailed advice for the selection and setup of your hardware.
We advise you! Contact us on telephone no. +49 (0) 9672 506-0.
Software products
We develop customer-specific solutions and applications for the problems and processes of our customers. The fe.screen product range, which was designed together with the electrical engineering division, contains solutions for process visualisation, control and simulation, and with fe.screen-infoboard a new type of information system for companies, restaurants, health care facilities, authorities and schools. The company software FactWork, the tried and tested ERP system for small and medium-sized business, completes the software range.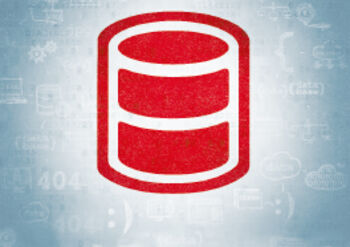 Protection against failure times through correct data security
Data security is one of the most important components of a holistic IT strategy. Your data is valuable and can be lost in a number of different ways, e.g. through:
Virus attack
Accidental deletion/overwriting
Theft
Unforeseeable disasters (e.g. fire)
Hard disk crash due to limited service life
We advise you! Contact us on telephone no. +49 (0) 9672 506-0.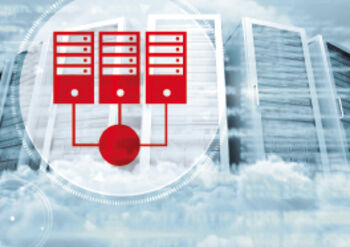 Conserve resources through virtualisation
With virtualisation, it is possible to virtually simulate hardware and software components. In this way, IT and in particular server resources can be consolidated and expediently allocated, which reduces the operating expenses, increases security and simplifies maintenance of the server landscape. We help our customers with the planning, introduction and administration.
We advise you! Contact us on telephone no. +49 (0) 9672 506-0.
Download (German language)
An overview of all services and products of F.EE Informatik + Systeme can be found in our brochure.