Vacancies
All constantly updated job offers of the F.EE group can be found here. You can find more information on the processing of your personal data for the purpose of handling the application and selection process as well as for contacting you on the basis of the Federal Data Protection Act and the DSGVO here.
The F.EE benefits
We offer Christmas, additional and vacation pay (~ 13.7 salaries), staff discounts, a voucher card (50 euros per month) as well as a company pension plan. In addition, you benefit from 30 days of vacation, flexible working hours (job-related), subsidized lunch, and various health measures for the well-being of our employees.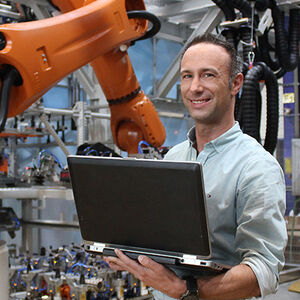 Automation technology, software
The "electrical engineering" division is on the pulse when it comes to technologies in the industrial automation environment. We are represented among the market leaders of the respective sectors - predominantly in worldwide automotive construction. Our daily project business encompasses process automation, hardware design, the production of switchgear and control systems, as well as robot programming, PLC software development and commissioning. In the "power engineering" division, we support our customers in the automation and modernization of hydropower plants - from planning to commissioning.
---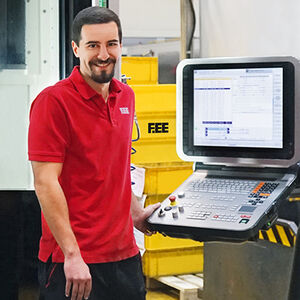 Machinery construction, robotics
The business division for "automation robotics" realises complex automation solutions - from planning right through to final assembly. In addition to the worldwide automobile and supplying industry, small and medium-sized businesses also count among our customers. We plan, design, manufacture and assemble elements and systems for jig and custom machine construction. This includes robot systems, movement axes, container exchange systems, accumulation conveyors, and much more besides.
---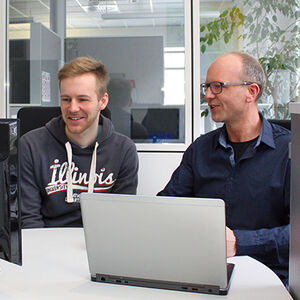 IT, software
The business division for "Information Technology + Systems" is an application development and system house that focusses on small and medium-sized business and the production industry. Software products, such as the company software FactWork or the fe.screen Software-for-Industry product range, stand for the maximum in reliability, performance and user-friendliness.
---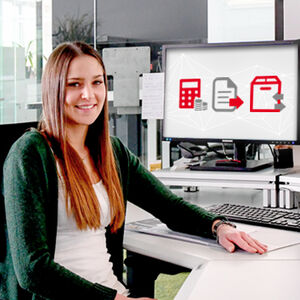 Commercial administration
No technically oriented company can enjoy lasting success if it does not have dedicated and responsible employees in the commercial and administration area. You will find current vacancies in this area here.
---
Opportunities for university drop-outs
If a university course didn't quite suit you then you have many other options. With us, you always have the chance to start something new that is right for you. Here, you will find an overview of this career route within the secure environment of one of the most sought-after family companies in Germany.
---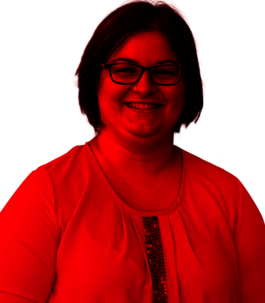 Sonja Sorgenfrei, personnel department
"I will take care of handling your application and will initially check it for completeness. For example: Are all references and certificates contained in the PDF attachment to the application e-mail? Or: Have you provided a mobile number in case of questions? If all criteria are satisfied then the application will be checked by the specialist department responsible. You are welcome to use the contact field to get in touch with me with any questions concerning the application. I will assist you as quickly as possible."
Our awards have been speaking for themselves for years now.
Taking a break means standing still - we want to improve every year.