F.EEl the robot power – robot programming by F.EE experts
More than 40 years of experience in automation technology make F.EE a competent and reliable partner in the field of "robotics". In the field of robot programming – which is one of the core competences of the business unit "Electrical Engineering" – we cooperate with the market leaders in industrial robotics.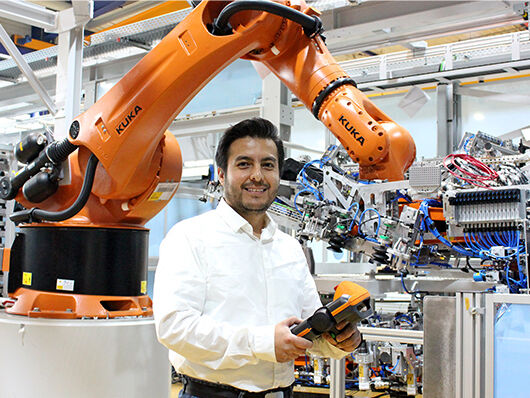 The F.EE experts have extensive know-how regarding the integration of robots from all well-known manufacturers (e.g. ABB, Dürr, Fanuc, KUKA, Stäubli, Universal Robots, Yaskawa) and the programming of various applications and requirements. We have always stood for uncompromising quality and on-time implementation in our projects in the field of programming industrial robots.
The F.EE service offer includes the following areas and activities: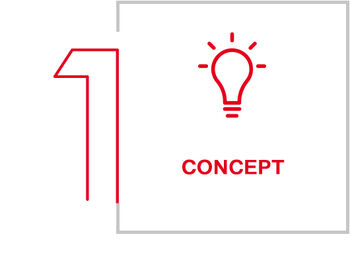 Feasibility analysis and layout creation.
Phase 2 – Construction und Simulation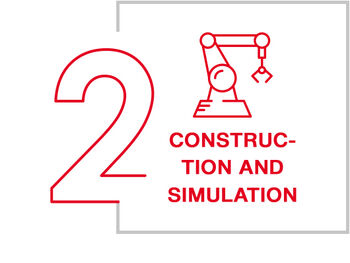 Robot selection.
Reachability, payload and cycle time analysis.
Overall and safety layout.
Risk assessment.
Safety configuration.
Phase 3 – Offline-Programming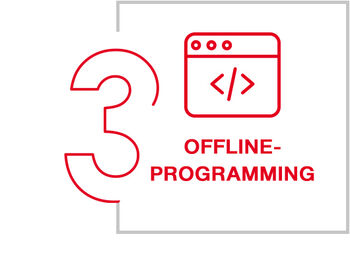 Creation of robot programs and application points according to standard specifications.
Collision check.
Interlocking concept.
Kinematics.
Creation of the SOP ( Simulation of Production ).
Documentation.
SOFTWARE:
Process Simulate.
Delmia V5 Robotics.
ABB RobotStudio.
FANUC ROBOGUIDE.
MotoSim Yaskawa.
Phase 4 – Virtual Commissioning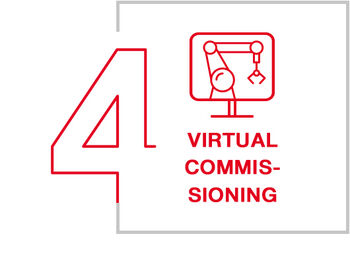 Creation and operation of a virtual robot system.
SOFTWARE:
fe.screen-sim.
KUKA.OfficeLite.
ABB RobotStudio.
FANUC ROBOGUIDE.
Phase 5 – Online-Programming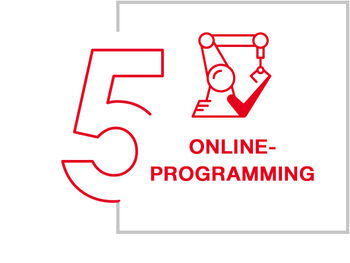 Robot and safety commissioning.
Optimization of robot programs and application points.
Process and quality optimization.
Automatic operation.
Cycle time optimization.c Documentation.
AREAS:
Handling.
Assembly.
Screwing.
Gluing.
Welding.
Soldering.
Camera systems.
Others.