Defend against viruses and malware
Protect your company network with the no. 1 for security.
SOPHOS Central
The defense against increasingly sophisticated attacks on corporate IT systems has become increasingly important after the recent frequent occurrence of so-called encryption viruses and other malicious software. The defense mechanisms are dependent on the attacks – at the same time increases the attack surface by the increasing number of devices. Not only large companies are in the focus: 31 percent of the data leaks affect companies with less than 100 employees.
Sophos All-in-One Security for mid-sized businesses:
Comprehensive e-mail and server protection, hardware firewall and other coordinated components.
Integrated and affordable security solution.
Smooth integration into existing IT environments.
Minimal administration effort.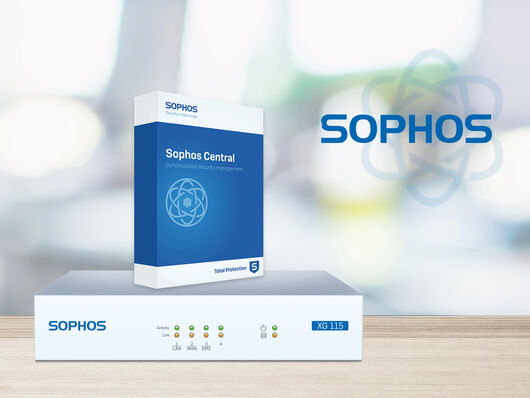 Sophos Intercept X
Deep Learning Malware Detection, Exploit Prevention, Anti-Ransomware, Root Cause Analysis, and Sophos Clean. Sophos Intercept X uses the right technique at the right time to stop unknown threats and deny the attacker. Layer on top of your antivirus or run with Sophos Endpoint Protection for full stack, next generation protection. Highlights:

Trained deep learning models detect unseen malware.
Exploit Prevention stops the techniques attackers use to control vulnerable software.
Active Adversary Mitigation prevent persistence on machine.
Root cause analysis lets you see what the malware did and where it came from.
Sophos Clean removes the malware and the remains it left behind.
Augments your existing antivirus investment.
Our contact persons will provide you with comprehensive advice on matters of your security concept and the licenses you require