These tasks are waiting for you:
As an industrial mechanic (m/f/d) you are a specialist in the assembly and commissioning of plants. This is where your technical understanding, concentration and precision work are most in demand. As you can see, you really have your hands full during your apprenticeship and learn everything you need to know in your future professional life.
In addition to manufacturing a wide variety of components, your tasks will also include assembling complex robot grippers and tools according to 3D plans.
The evaluation and drawing of construction plans as well as the inspection of assemblies and subassemblies with the help of the latest measuring technology is also part of your training as an industrial mechanic (m/f/d).
During preliminary setups or the commissioning of larger systems, you will check their functionality and, if necessary, instruct customers or colleagues in machine operation.
This is what you should bring with you:
A middle school diploma with a passed secondary school certificate or an intermediate education diploma (e.g. "M-Zug", intermediate school certification).
A good understanding of mathematics and a good grade in math.
Enjoy working with technology, manual dexterity, reliability and diligence.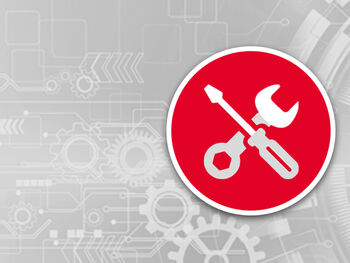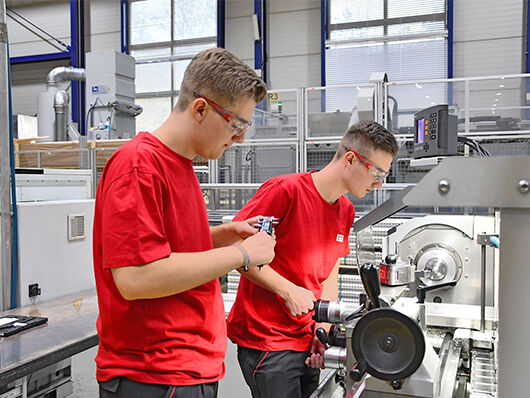 The facts about training:
Duration: 3.5 years.
Vocational school: In Schwandorf. In the 1st and 2nd year of apprenticeship: Weekly, alternating between one and two days. | From the 3rd year of apprenticeship: Once a week.
Opportunities for further education: Site manager (m/f/d). | Technician or master craftsman (m/f/d).
ALL INFORMATIONEN AT A GLANCE *
* This information is only available in German.
* When applying by e-mail to ausbildung@fee.de, please only use PDF files as attachments. The total amount of data should not exceed 5 MB.