These tasks are waiting for you:
Are you interested in technical contexts and working with metals of all kinds? Then an apprenticeship as a precision mechanic (m/f/d) is just right for you! With the many exciting tasks in our "Automation Robotics" business unit, you will literally let the chips fly
While turning, milling, drilling and grinding workpieces, you will learn how to handle a wide variety of metals and machines, including CNC machines.
You will also learn how to program these machines, adjust them correctly and carry out maintenance work.
The calculation of lengths, sizes and areas as well as the reading and preparation of technical drawings is also part of your training. Furthermore, monitoring production and measuring the various individual and series workpieces is also part of your job.
This is what you should bring with you:
A good high school diploma.
A good to very good math and physics grade.
Open-mindedness to working with computers and high-tech equipment.
Craftsmanship, accuracy and patience.
Interest in working with metals and machinery.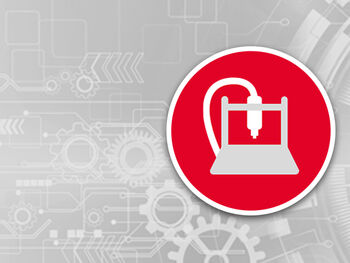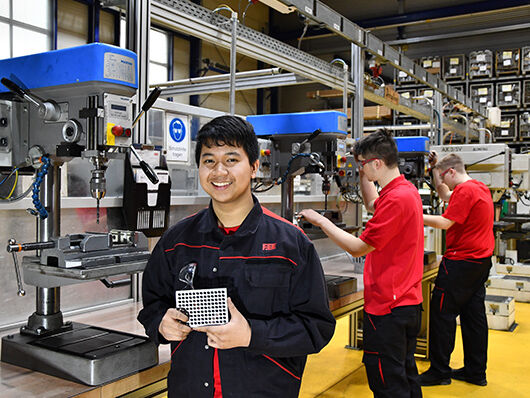 Facts about the vocational training
Duration: 3.5 years.
Vocational school: In Schwandorf. In the 1st and 2nd year of apprenticeship: Weekly, alternating between one and two days. | From the 3rd year of apprenticeship: Once a week.
Opportunities for further education: Mechanical engineering technician (m/f/d). | Master craftsman (m/f/d). Project manager (m/f/d). | Bachelor [B. Eng.] (m/f/d), if applicable.
ALL INFORMATIONEN AT A GLANCE *
* This information is only available in German.
* When applying by e-mail to ausbildung@fee.de, please only use PDF files as attachments. The total amount of data should not exceed 5 MB.