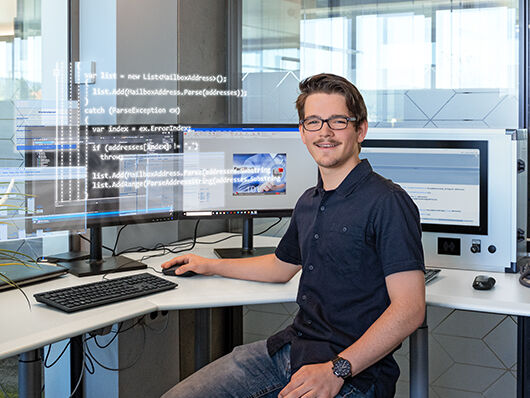 These tasks are waiting for you at the dual composite study:
Are you enthusiastic about software development and can you keep an eye on things even in the "data jungle"? Then the dual study program in computer science (m/f/d) is perfect for an IT talent like you. In our Information Technology + Systems business unit, you'll learn everything an application developer needs to know on a day-to-day basis.
Before you start your computer science studies, you will undergo a 13-month training program to become an IT specialist in the field of "application development". Here you will primarily learn programming languages such as C# or C++.
After the training in the high-level languages, you will support the development or improvement of our software products and adapt them according to customer requirements.
After checking the results of your work, you will also take over the commissioning of the software at the customer's site and provide training. As you can see, there is never a dull moment in our software division.
What you should bring with you:
A technical college or university entrance qualification.
Excellent logical and mathematical thinking.
Quick comprehension, good communication skills and ability to work in a team.
Interest in working with technical (end) devices.
Ideally, initial programming experience.
Fun in planning, developing and improving.
Reliability and ability to concentrate.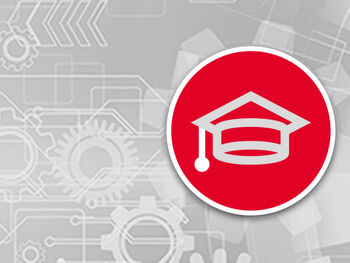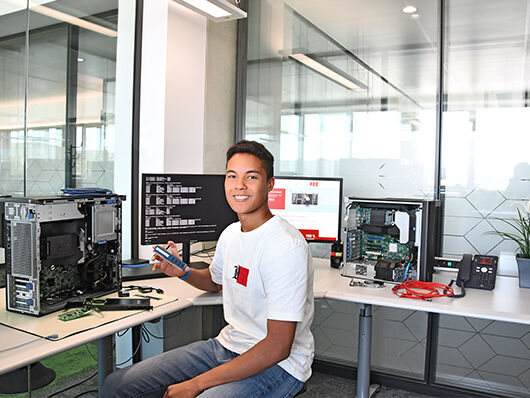 Facts about the dual studies:
Duration: Approx. 4.5 years.
University: East Bavarian Technical University - Location: Amberg or Regensburg | Hof University of Applied Sciences.
* This information is only available in German.
* When applying by e-mail to ausbildung@fee.de, please only use PDF files as attachments. The total amount of data should not exceed 5 MB.