These tasks are waiting for you:
As an IT specialist (m/f/d) specializing in "system integration"*, you will always have the right hardware components for various IT systems at hand! During your training, you will learn how to plan and develop telephone systems or PC systems and provide them with the right software. You will not only work within the F.EE group of companies, but also at the customer's site. As a real IT expert, the monitoring and maintenance of the systems is also part of your tasks. In case of IT malfunctions, you are always there as a "savior in case of need".
Are you more interested in developing and programming customer-specific software? Then the specialization "Application Development" is exactly the right thing for you! After learning the basics of programming languages - e.g. in C#, Visual Basic, TypeScript or JavaScript - you will develop individual and innovative software solutions and adapt them according to the customer's wishes. Your tasks will also include improving processes, commissioning the applications and subsequently briefing the customer, including writing manuals and instructions.
* All available apprenticeship places for the 2022 training year for IT specialists (m/f/d) specializing in "systems integration" have already been filled.
This is what you should bring with you:
A good* to very good** intermediate educational qualification.
Excellent logical-mathematical thinking**, good German and English skills.
Reliability, ability to concentrate and openness.
Enjoy working with PC, server and network technology.*.
Interest in planning, developing and programming.
* Only for system integration specialization.
** Only for application development specialization.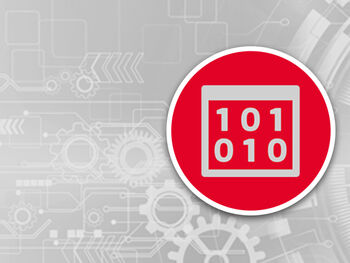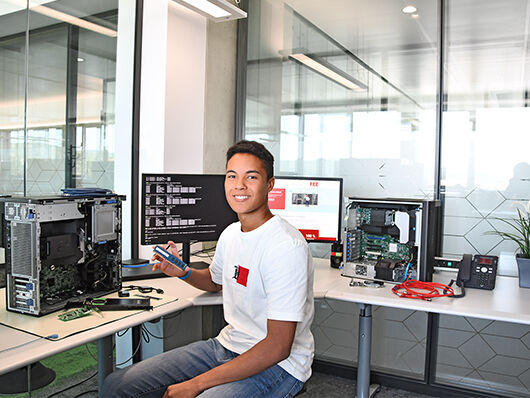 The facts about vocational training:
Duration: 3 years.
Vocational school: In Wiesau. Block classes of two or three weeks each (dormitory available if needed).
Opportunities for further education: Computer science technician [m/f/d]. | Bachelor of Science [B. Sc.] or Bachelor of Engineering [B. Eng.] Computer Science (m/f/d).
Overview
* This information is only available in German.
* When applying by e-mail to ausbildung@fee.de, please only use PDF files as attachments. The total amount of data should not exceed 5 MB.